Happy Children Day!
Originally, this holiday was established by the decision of the Congress of the  International democratic Federation of women in November, 1949 in Paris. It was aimed at to protect the rights of the child, to draw people's attention to the problems of minors, their role and place in society. 
We here at ULKO Tours have prepared for you a Top-5 of Animated series with the greatest number of released episodes that will appeal to children of any age. 
1. Thomas & Friends
1984, Great Britain. 21 series, 525 episodes.
A British children's television series, Thomas The Tank Engine had its first broadcast on the ITV network in Great Britain in 1984.
This television series is based on the Railway series of books by the Reverend Wilbert Awdry and his son, Christopher Awdry. These books follow the adventures of a group of anthropomorphised locomotives and road vehicles who live on the fictional Island of Sodor. The books were based on stories Wilbert told to entertain his son, Christopher, during his recovery from measles.
The stories from the first four series are based on events from Awdry's personal experience.
2. Luntik and his friends
2006, Russia. 8 series, 492 episodes.
Luntik and his friends is a Russian animated series for children, named after main character – a purple furry alien. In Russia, Luntik and his friends premiered on TV channel Russia-1 in 2006.
In the first episode Luntik is hatched from an egg on the moon and then falls to Earth. Later on, he is adopted by two anthropomorphic bees that become his grandmother and grandfather.
The majority of the characters are small anthropomorphic animals such as insects, frogs, fish, turtles, playing the roles of adults and children. They learn about world through new experiences and interactions with each other.
The series provides a positive message: even the negative character – two trouble-making caterpillars and the angry leech – are shown as also having positive qualities
3. Scooby-Do
1969, US. 24 series, 453 episodes.
An American animated franchise, comprising many animated TV series produced from 1969 to the present day.
This Saturday-morning cartoon series featured four teenagers – Fred Jones, Daphne Blake, Velma Dinkley, and Norville "Shaggy" Rogers – and their talking brown Great Dane named Scooby-Doo, who solve mysteries involving supposedly supernatural creatures through a series of missteps and aunties.
Following the success of the original series, Warner Bros. Animation have produced numerous follow-up and spin-off animated series and several related works, including TV specials and made-for-TV movies.
Some versions of Scooby-Doo feature different variations on the shows supernatural theme, and include characters such as Scooby's cousin Scooby-Dum and nephew Scrappy-Doo in addition or instead of some of the original characters.
4. Bob the Builder
1998, UK. 25 series, 373 episodes.
Bob the Builder is a British children's animated television show created by Keith Chapman. The show is broadcast in many countries, but originates from the United Kingdom where Bob is voiced by English actor Neil Morrissey. The show was later created using CGI animation starting with the spin-off series Ready, Steady, Build!.
In the original series, Bob appears in a stop motion animated programme as a building contractor, specialising in masonry, along with his colleague Wendy, various neighbours and friends, and their gang of anthropomorphised work-vehicles and equipment.
In each episode, Bob and his group help with renovations, construction, and repairs and with other projects as needed. The show emphasises conflict resolution, co-operation, socialisation and various learning skills.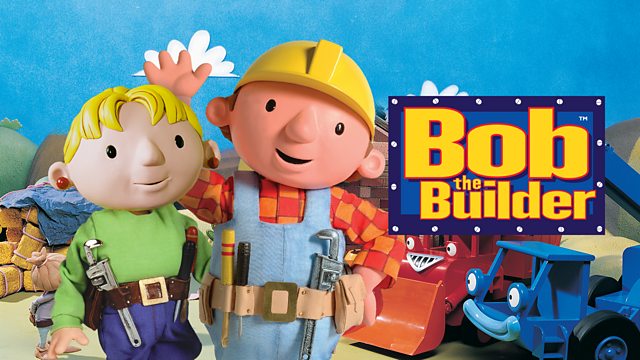 5. Kikoriki (Smeshariki)
2004, Russia. 12 series, 250 episodes.
This is a Russian animated television series consisting of 250 episodes of 6 minutes and 30 seconds each, aimed at children of 3 to 8 years. The first episode premiered in Russia on May 17, 2004.
The Smeshariki are stylized rounded animals. Complex themes and specific cultural references place this cartoon firmly within the Russian tradition of animation.
The series is out in 60 countries, is translated to 15 languages and has an everyday audience of 50 million people. The audience in China surpasses that of the audience in Russia.